Could your website perform even better?
Of course it could! Page loading speed, SEO, usability, and security could be affecting your website's potential to generate more inbound leads and drive more growth for your business.
Take a minute to grade your website and learn how to optimize and improve it, for free!
Benefits
What you get
This free website grader grades your site against key metrics like performance, mobile readiness, SEO, and security.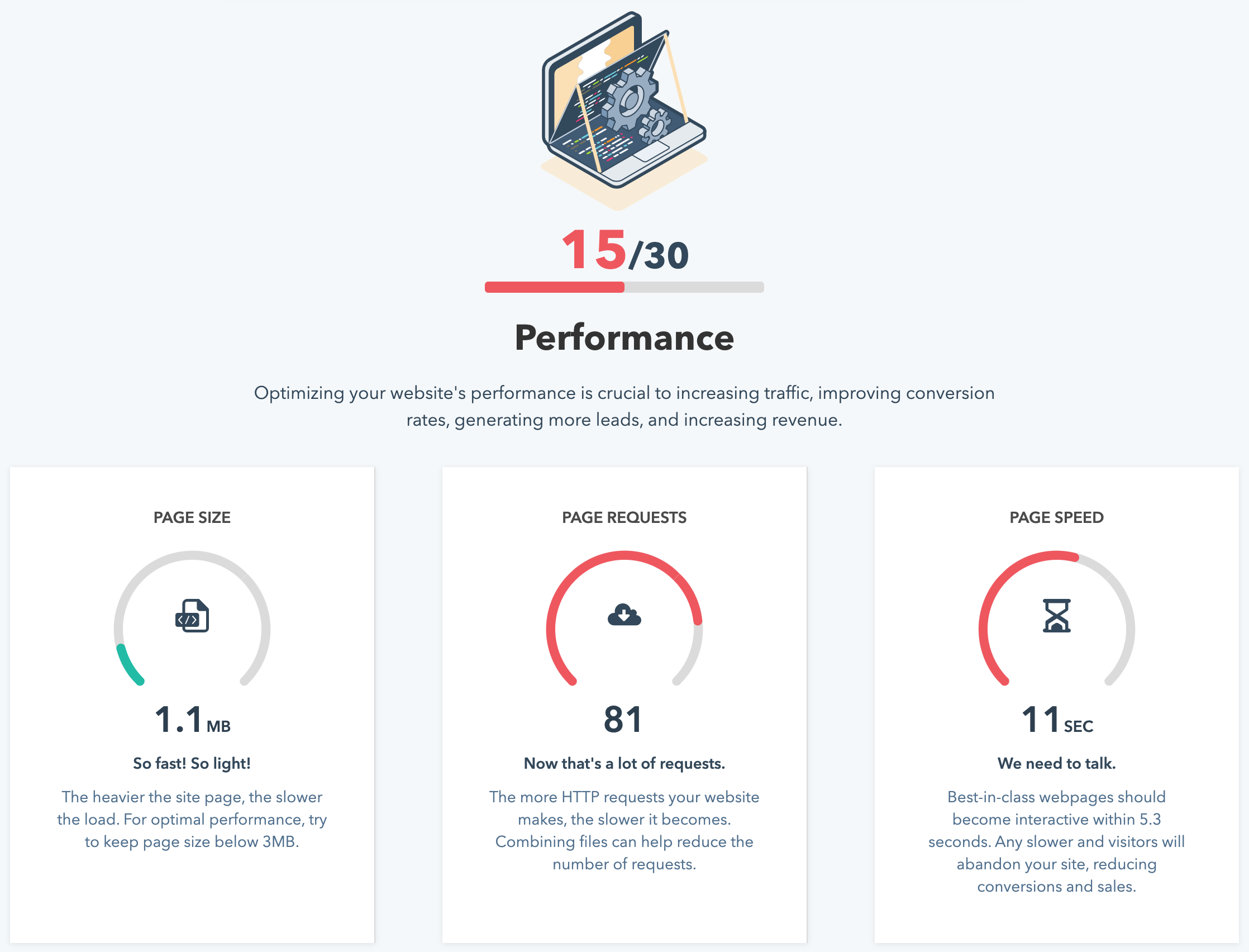 Grade your website's performance
Performance is crucial to increasing traffic, improving conversion rates, and generating more leads.
Grade your search engine optimization
Content helps drive organic traffic to your website by providing a great experience for people and web crawlers.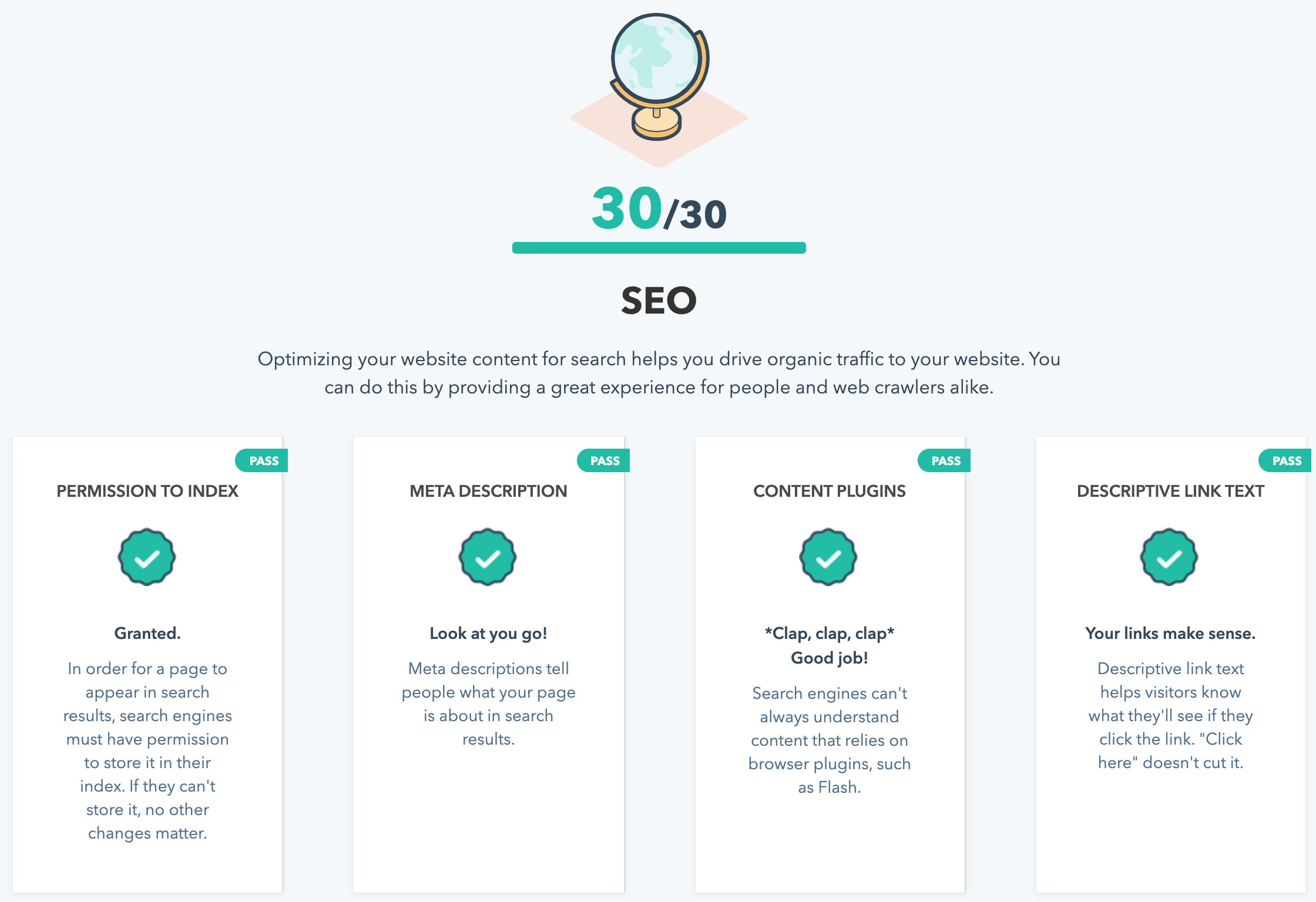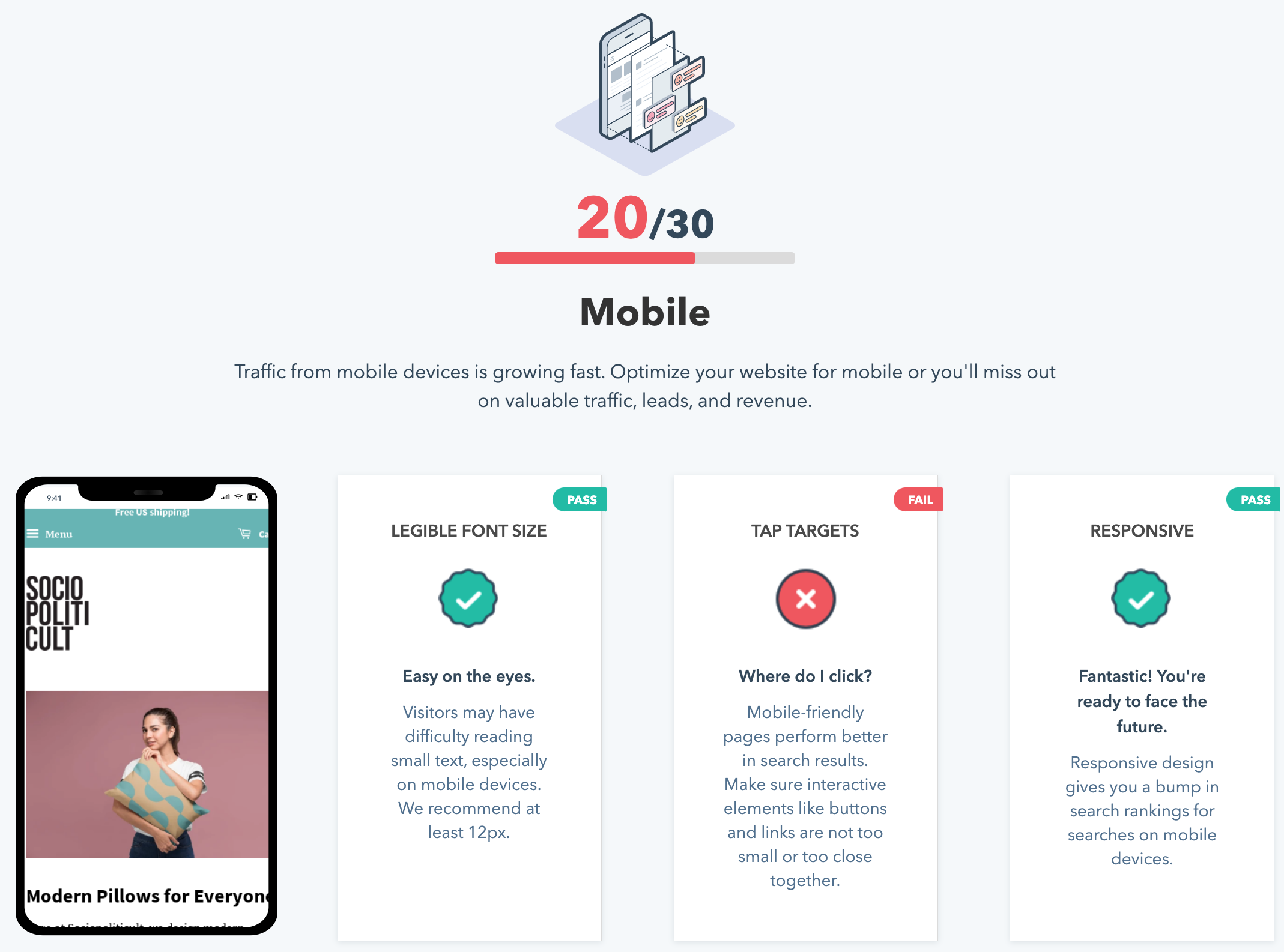 Grade your website's mobile usability
Traffic from mobile devices is growing fast. Don't miss out on valuable traffic, leads, and revenue.
Grade your website's security
People and search engines love secure websites equipped with an SSL certificate and free from vulnerabilities.